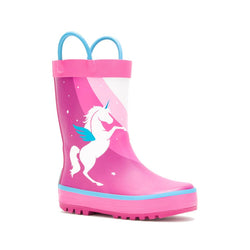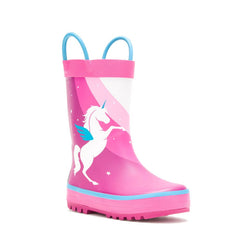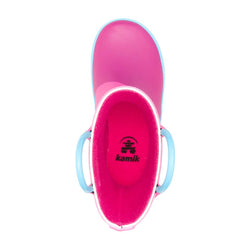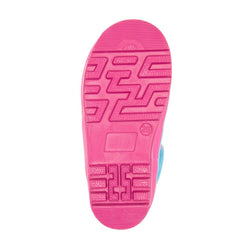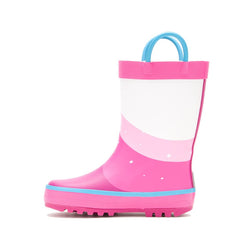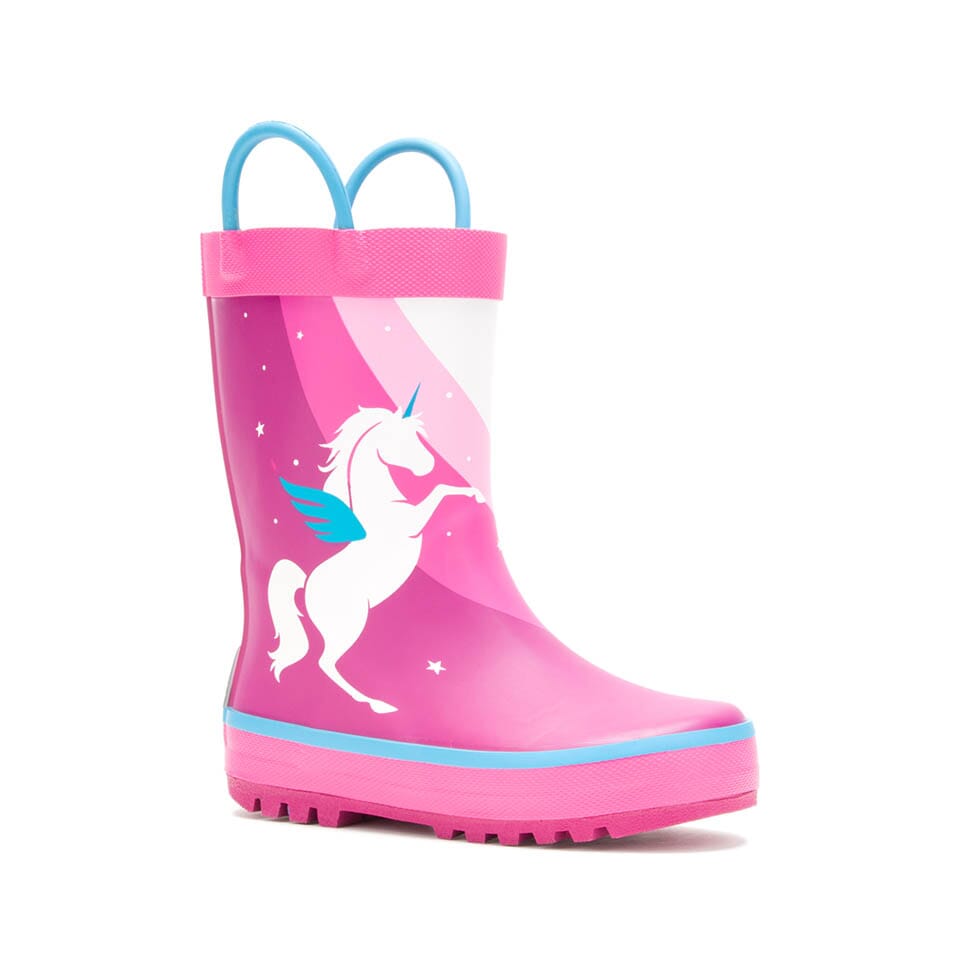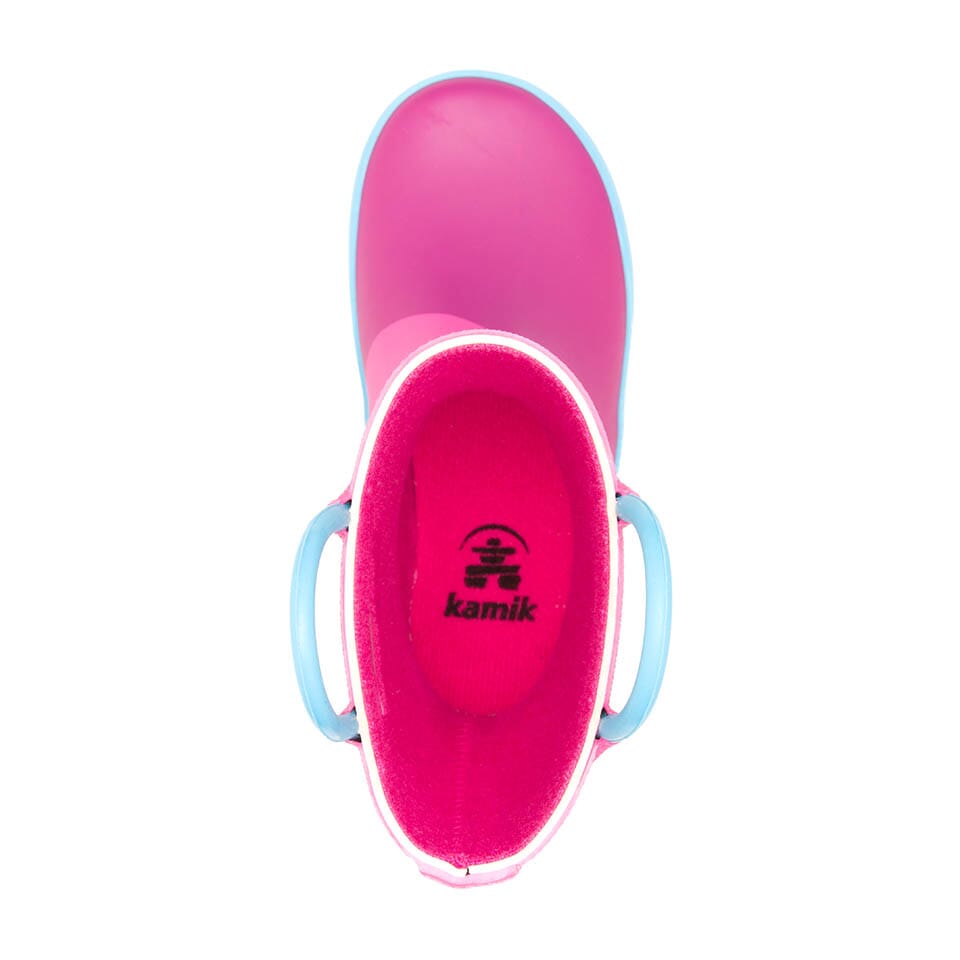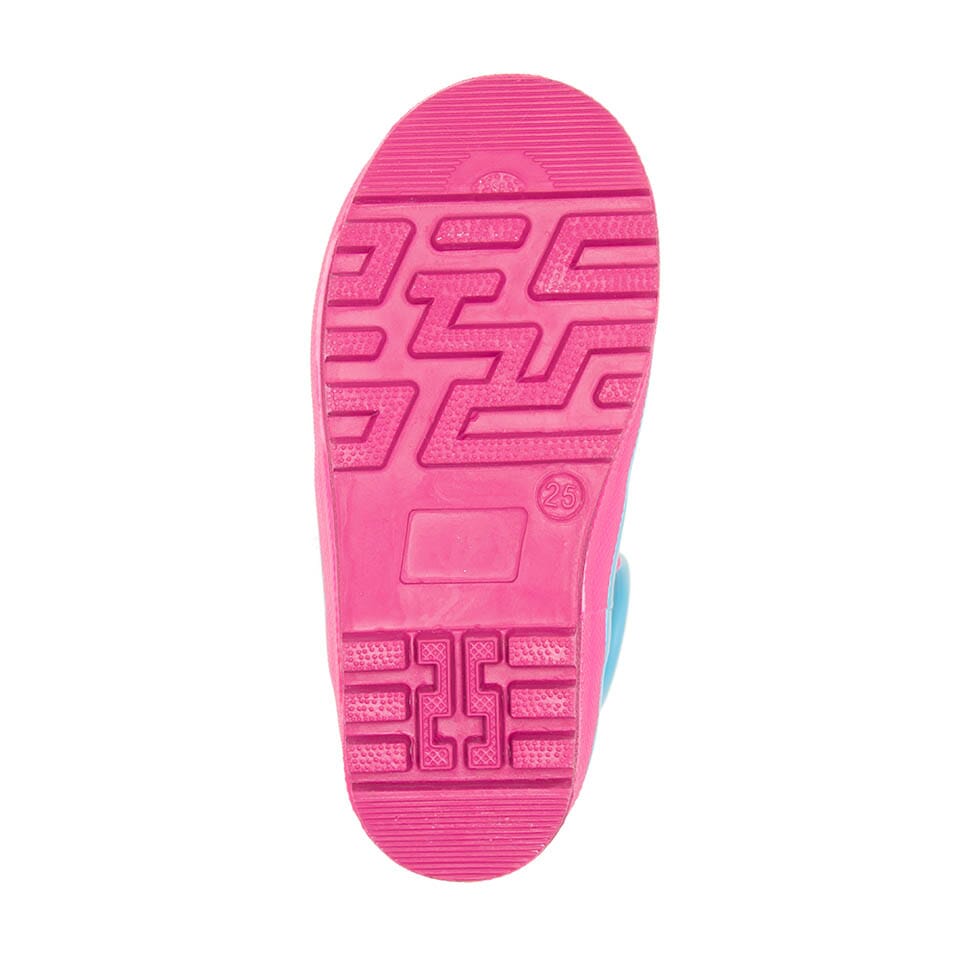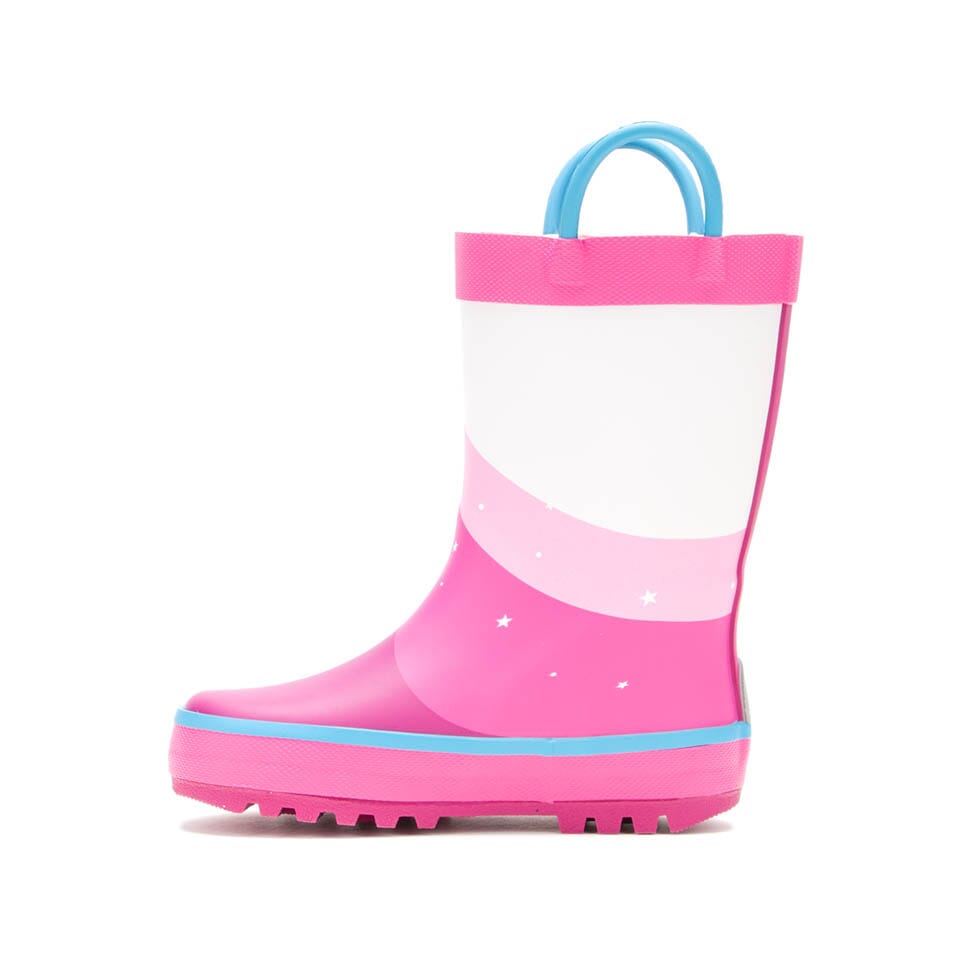 Why you'll love it
Our Unicorn rain boots might just give your kid magical powers. With flexible, vulcanized rubber that's PVC-free, these 100% waterproof kids' boots are great for leaping and trotting in all kinds of conditions, year round.
UPPER
100% waterproof, PVC-free, vulcanized natural rubber rainboot
Easy-on side handles
NiteRays reflective technology
INSOLE
Removable CushyStep Everyday EVA foam footbed
OUTSOLE
PUDDLE vulcanized natural rubber outsole
The Details
Waterproof
This product is perfect to keep you dry in all kinds of wet weather.
-
Warmth
Non-insulated rain layer for spring and summer weather.
-
NiteRays
A reflective binding or patch on the boot for added safety after the sun sets.
Seam Sealed Waterproof
All of the materials and seams (visible and invisible) are specially treated with waterproof tapes and sealants to block moisture and keep feet totally dry.
Waterproof
Built to keep you dry in any weather.
Waterproof Bottom
The waterproof bottom provide a great barrier between feet and snow or water, enabling you to stay dry no matter the weather.
Size chart
Test
US Size
Foot Length (inches)